ICAR- Industry Day was celebrated in Central Institute of Brackishwater Aquaculture (CIBA) on 16th July 2015. The Programme started with the Indian Council of Agricultural Research (ICAR) geeth at 3 pm. Dr.T.Ravisankar, Principal Scientist & Scientist In-charge, welcomed the gathering. He remarked the importance of celebrating the Industry day that is to ultimately help farmers to meet their requirements. He also said that ICAR envisaged more on a public-private partnership to transfer or commercialize technologies developed by ICAR institutes. He formally introduced the invitee expert, Dr.Subhendu Chakrabarti, Senior Principal Scientist- Business Process Division, Central Leather Research Institute (CLRI), Chennai. Dr.K.K.Vijayan, Director, CIBA welcomed the Chief Guest and gave opening remarks. He pointed out the importance of Intellectual Property Rights (IPR) in the knowledge economy and the importance of being aware of happenings in IP protection domain.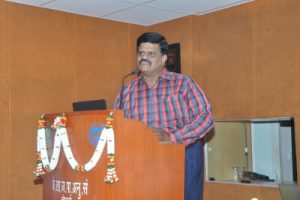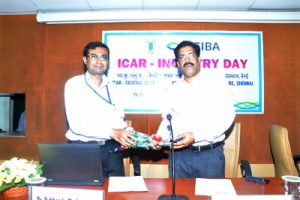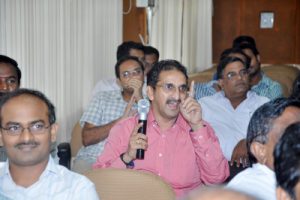 Dr.Subhendu Chakrabarti congratulated scientists & staff of CIBA on Indian Council of Agricultural Research (ICAR)'s 86th foundation day celebration. His address covered the following aspects: Acquisition of patents, copyrights, advantages of patenting; Non-patentable subject matters, patentable inventions, Provisional and Complete specifications of patent applications, patent drafting, PCT applications (Patent Cooperation Treaty) and International Searching Authority (ISA) which was followed by Questions & Answers session. Dr.Subhendu Chakrabarti distributed the cash prizes for three best interactions made by Shri.S.Rajamanickam, Senior Technical Officer, Dr.M.Makesh, Senior Scientist and Dr.M.Muralidhar, Principal Scientist for the first, second and third cash prizes respectively.
The meeting ended with a vote of thanks by Dr.P.K.Patil, Senior Scientist, CIBA.